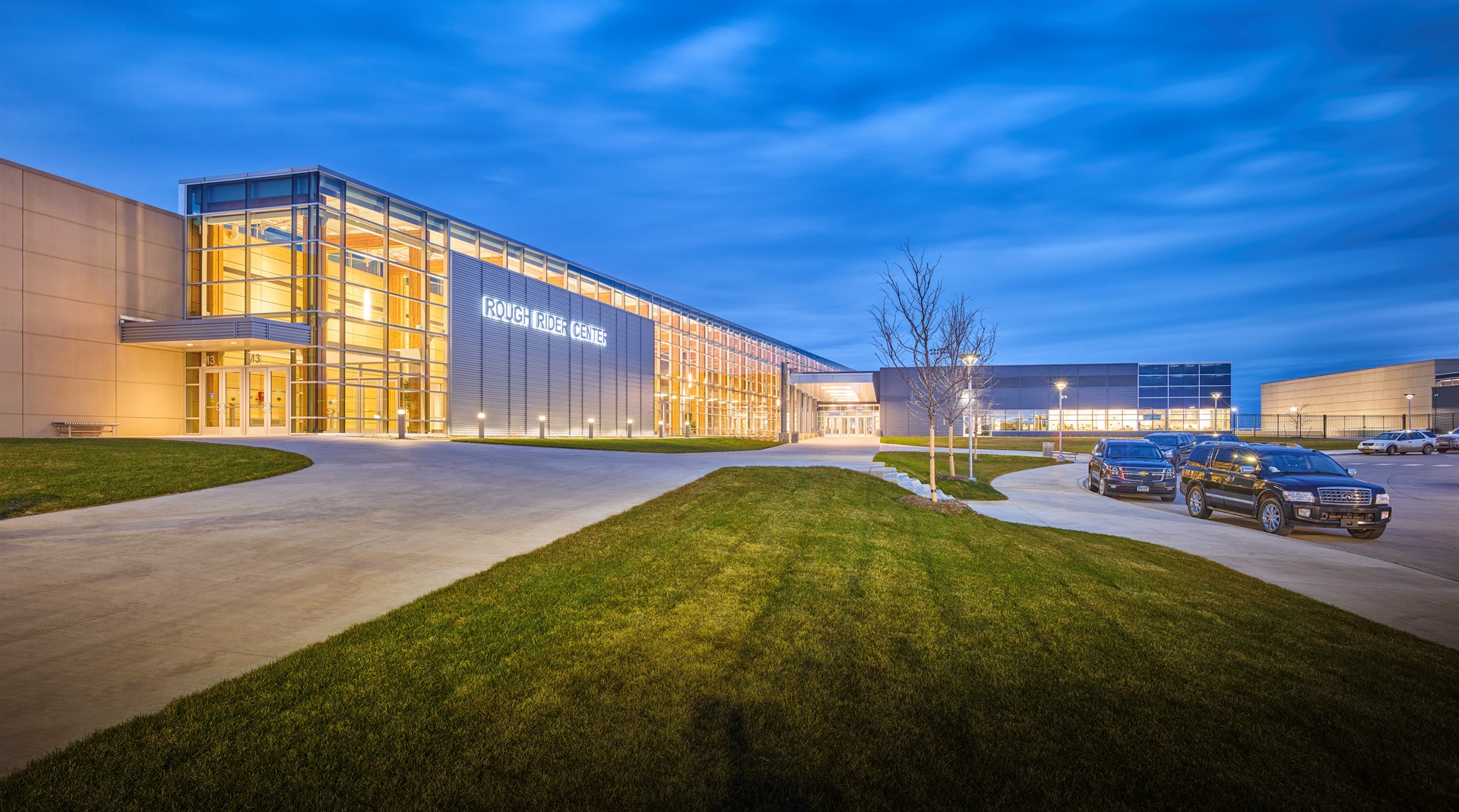 For Meeting Planners
---
The numerous, large, and flexible spaces available at the Rough Rider Center provides for a plethora of options to host meetings, conventions and special events for numerous group, audiences and stakeholders. The possibilities are seemingly endless.
Area companies in the oil and gas and other industries can utilize the facility for their many needs including:
-          Staff meetings
-          Safety meetings
-          Vendor meetings
-          Internal training
-          Annual and board of directors meetings
Community organizations and clubs can make use of the facility for any number of meetings and special events.
-          Rotary, Lions and other service clubs
-          Annual meetings and conventions
-          4-H, Boy Scouts and other membership organizations
There are numerous possibilities for conventions and conferences given the size and scope of the facilities and equipment including the field house, convention center and ballroom, catering kitchen, pipe and drape, tables and chairs and audio visual capabilities to produce world-class conventions and conference at the Rough Rider Center. Examples include:
-          Association annual meetings and conventions
-          Third-party produced conferences such as The Bakken Conference scheduled in 2018, job fairs, and sport and recreation shows.
-          In-house produced conferences and trade shows.
The convention center, ballroom and field house along with rental of the pool area and other facilities can be used for numerous private events and celebrations. Additionally, the catering and service kitchen can be incorporated for a complete solution.
-          Weddings
-          Funerals
-          Family and class reunions
-          Corporate Christmas parties
-          Fundraisers
-          Birthday parties
-          Lock-ins