Toy Drive Medallion Hunt
---
Join us for the first annual Rough Rider Center Toy Drive Medallion Hunt!
There is a medallion hidden on the Rough Rider Center property!
Find it and you will win bragging rights and a Rough Rider Center pool party room rental (includes 10 swimming wristbands)!
Date: November 16th - December 13th (or until medallion is found)
*Medallion is hidden in non-fee accessible areas only in RRC.
Rules

Clues come out every Monday morning starting on November 16th and continue through December 13th or until the medallion is found.
Clues are available at the reception desk. An unwrapped toy donation or a coffee shop purchase will be required to get the clue.
To receive past weeks clues you must bring in a toy for that week along with the current weeks toy/receipt.
*Toy drive donations will help support local families in need.
For questions please contact Shelly at (70) 842-3665 or by email at shellyh@roughridercenter.com.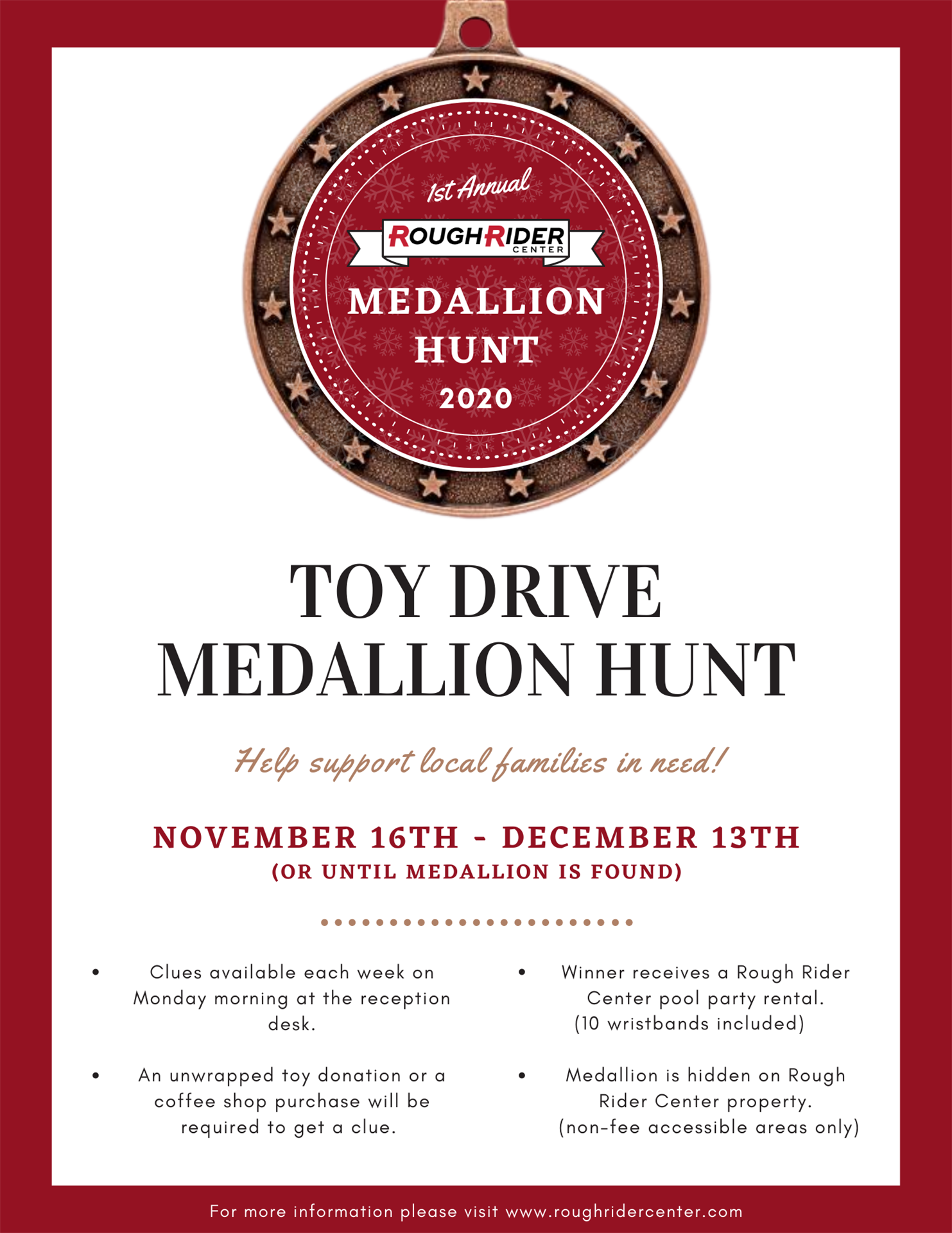 Dates:
Monday, Nov 16, 2020 08:00 AM
-
Sunday, Dec 13, 2020 06:00 PM