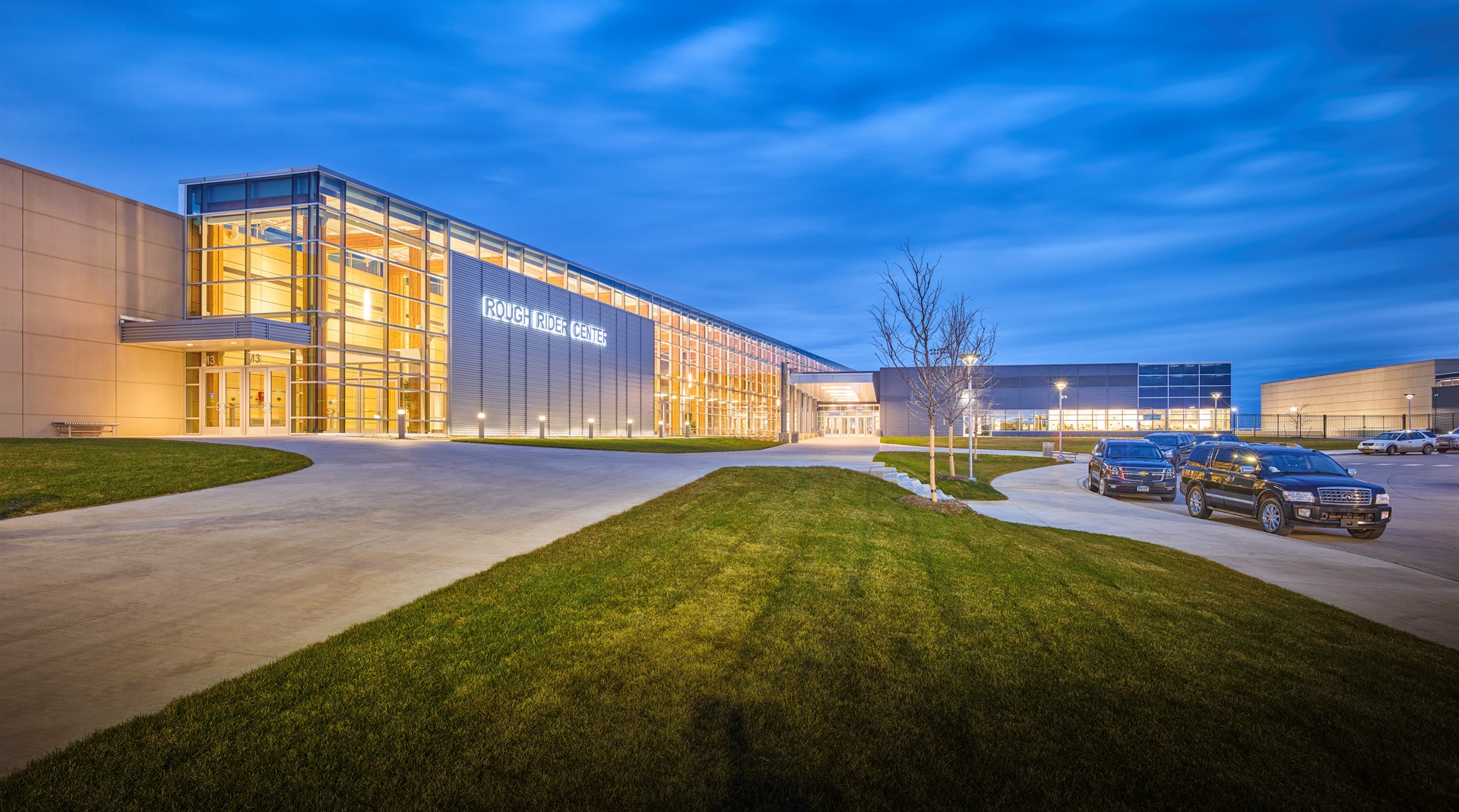 Border Battle - High School Basketball Showcase
---
December 8-9, 2023
Watford City's Rough Rider Center to host inaugural "Border Battle: High School Basketball Showcase"
Continuing on in the tradition of dynamic, exciting programming for the community and region, Watford City's Rough Rider Center will host the inaugural "Border Battle: High School Basketball Showcase" on December 8th & 9th, 2023. 
Featuring boys and girls varsity teams from North Dakota and Montana, The Border Battle will boast unique and never before seen matchups, as the region's best up and coming basketball standouts show their skills under the bright lights of The Rough Rider Center. 
"The Rough Rider Center already has such a great reputation as being the number one choice for sports tournaments, and we wanted to capitalize on that momentum by creating a new event that's over the top, unique, and gives the region's best high school basketball players a chance to stand out on a big stage" stated Rough Rider Center's Recreation and Events Director Joshua Nollmeyer. 
Varsity boys and girls teams from North Dakota include Alexander, Berthold, Watford City, South Heart, Ray, and Dickinson Trinity. Montana will be represented by true east border teams of Sidney & Bainville. 
One day admission for the event starts at $10, while a weekend pass runs $15. For hotels and accommodations, visit www.visitwatfordcity.com/travelguide to plan your stay today.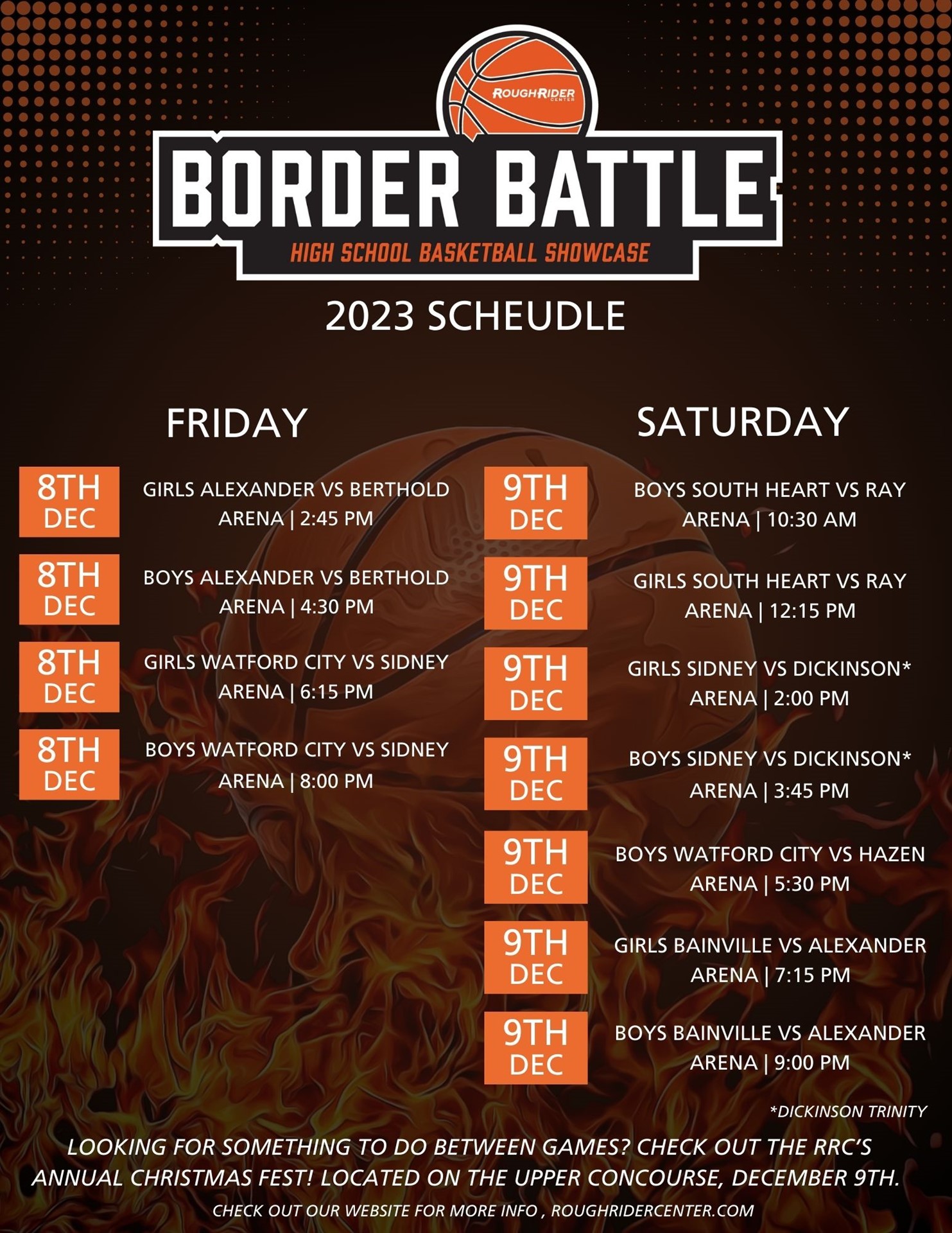 Dates:
Friday, Dec 8, 2023 02:30 PM
-
Saturday, Dec 9, 2023 11:00 PM