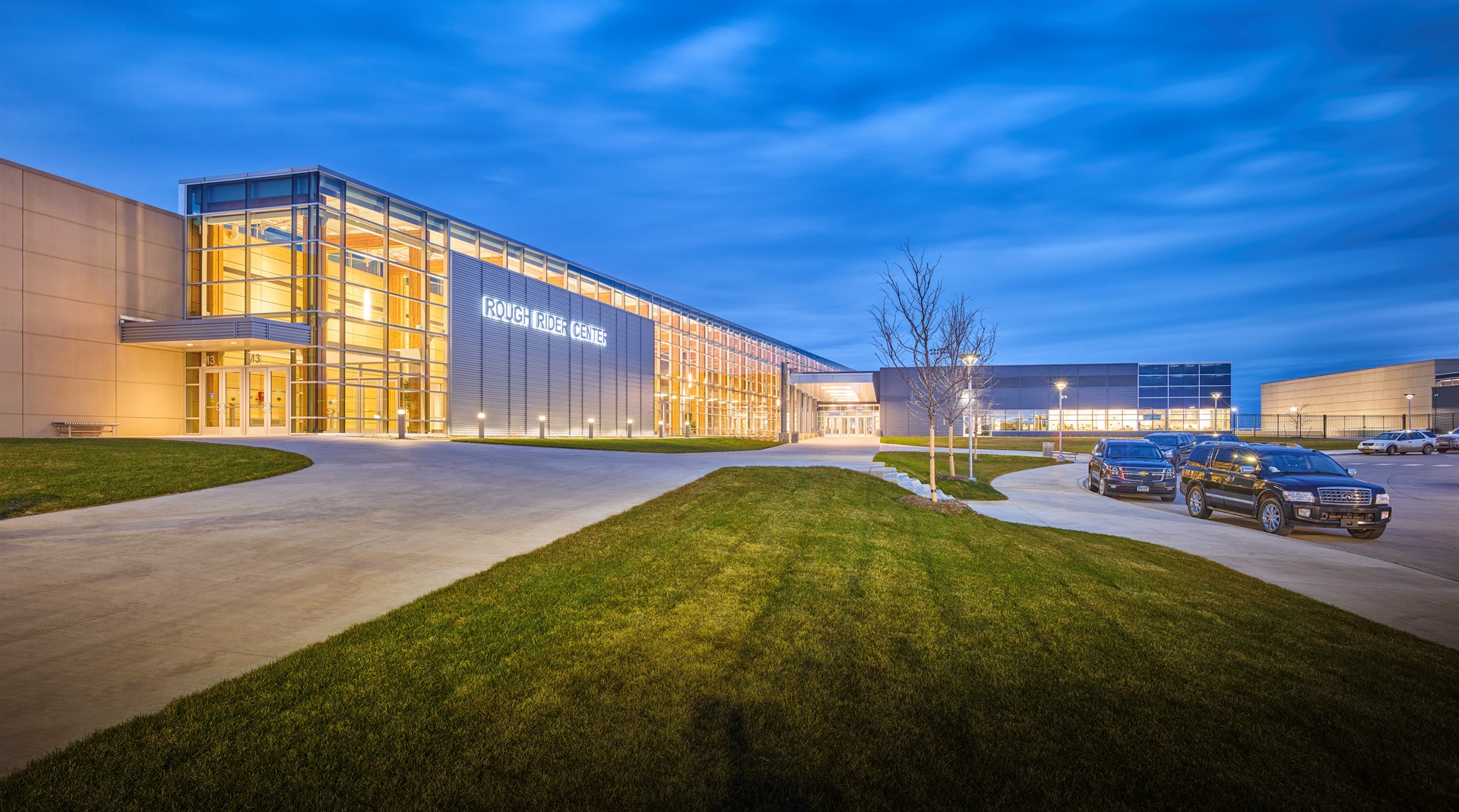 2021 Summer Jam - 10,000 Shot Club
---
Want to become a better basketball player?
Join Lindsay Peterson for this 10-week program of shooting drills that guarantees each athlete 10,000 shots!
DATES:
June 1st - August 6th
Monday, Wednesday, & Friday
Session 1: 
Junior High Athletes (Grades 7-8)
9:30 AM - 11:00 AM
Session 2: 
High School Athletes (Grades 9-12)
11:00 AM - 12:30PM
PRICE:
$150/athlete + Rough Rider Center membership (not included in price)
*Will work around Sanford Power times*Limited to 50 athletes
Pre-register by contacting Lindsay Peterson at (701)421-6950.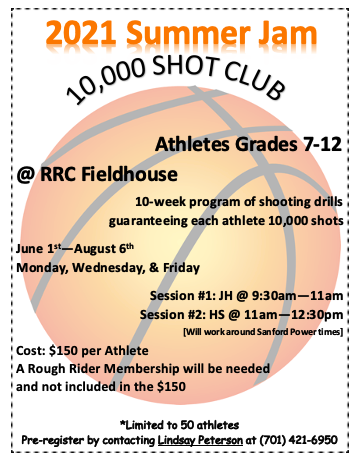 Dates:
Tuesday, Jun 1, 2021 09:30 AM
-
Friday, Aug 6, 2021 12:30 PM