1st Annual 3-D Archery Shoot
---
Come join us for a weekend of fun!! You can register for the Archery Tournament the DAY OF, no need to pre-register. 
For more information on the Archery Tournament, CLICK HERE!
Entrance fee for the Rec & Sports show is $5/Person. The Rec & Sports show entrance fee is included if you are registered to shoot in the 3-D Archery Tournament.
https://dawaplatform.blob.core.windows.net/watfordcityparks-file/Event%2FEvents%2FJust%20Archery%20Flyer.png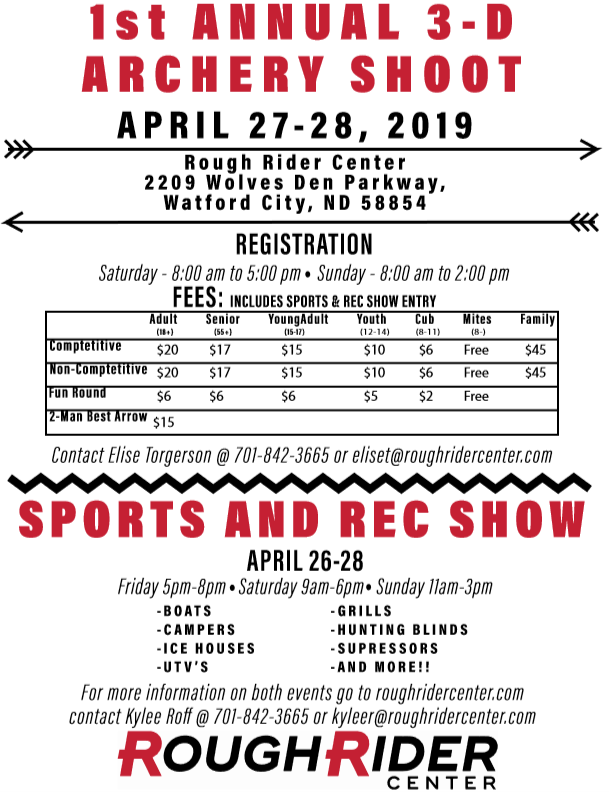 Dates:
Friday, Apr 26, 2019 12:00 AM
-
Sunday, Apr 28, 2019 12:00 AM