KidStop Staff
---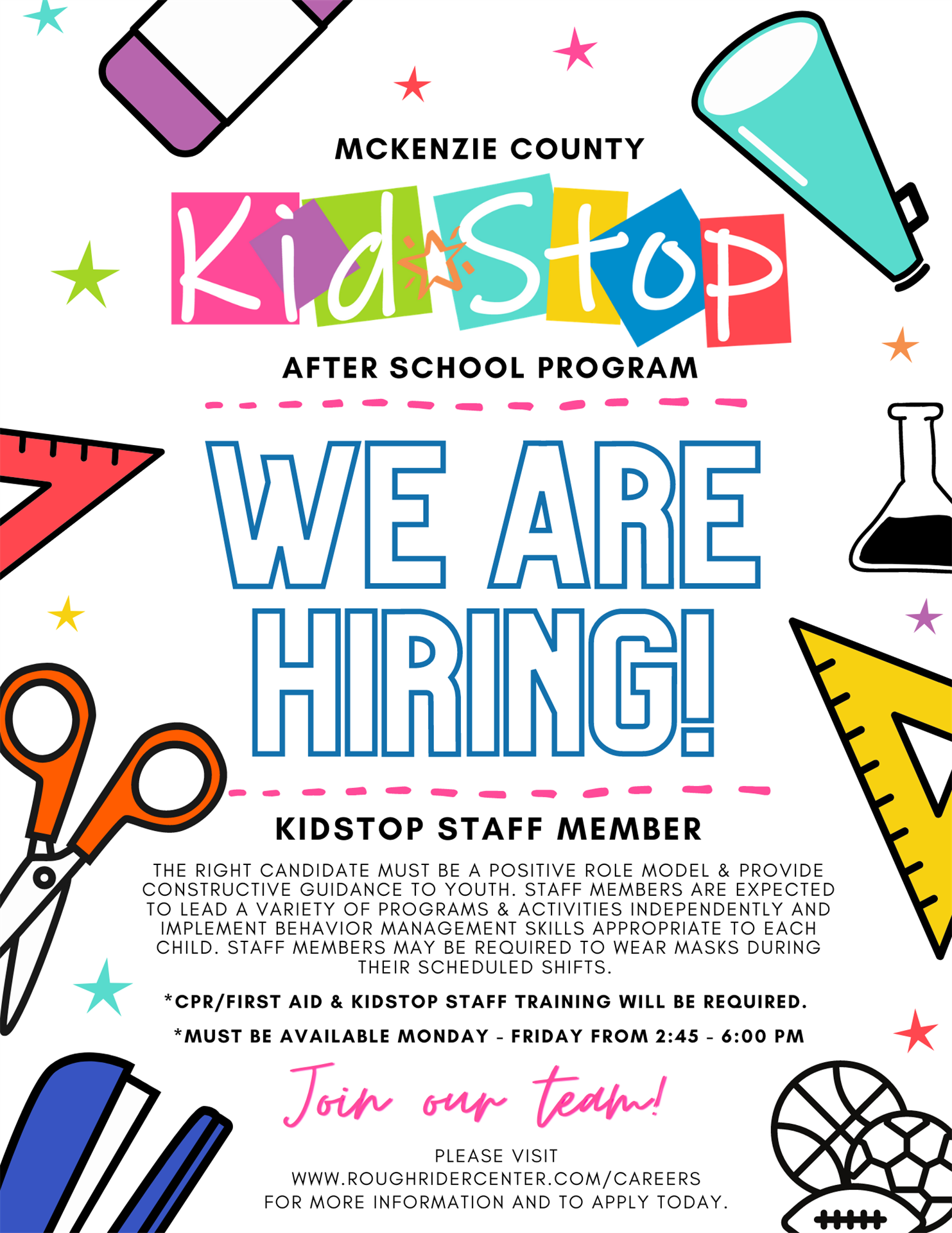 We're looking for fun, hard working people to join our KidStop team!
The right candidate must be a positive role model and provide constructive guidance to youth. Staff members are expected to lead a variety of programs and activities independently and implement behavior management skills appropriate to each child.
MUST be available Monday - Friday from 2:45pm - 6pm.
CPR/First Aid and KidStop staff training will be required.