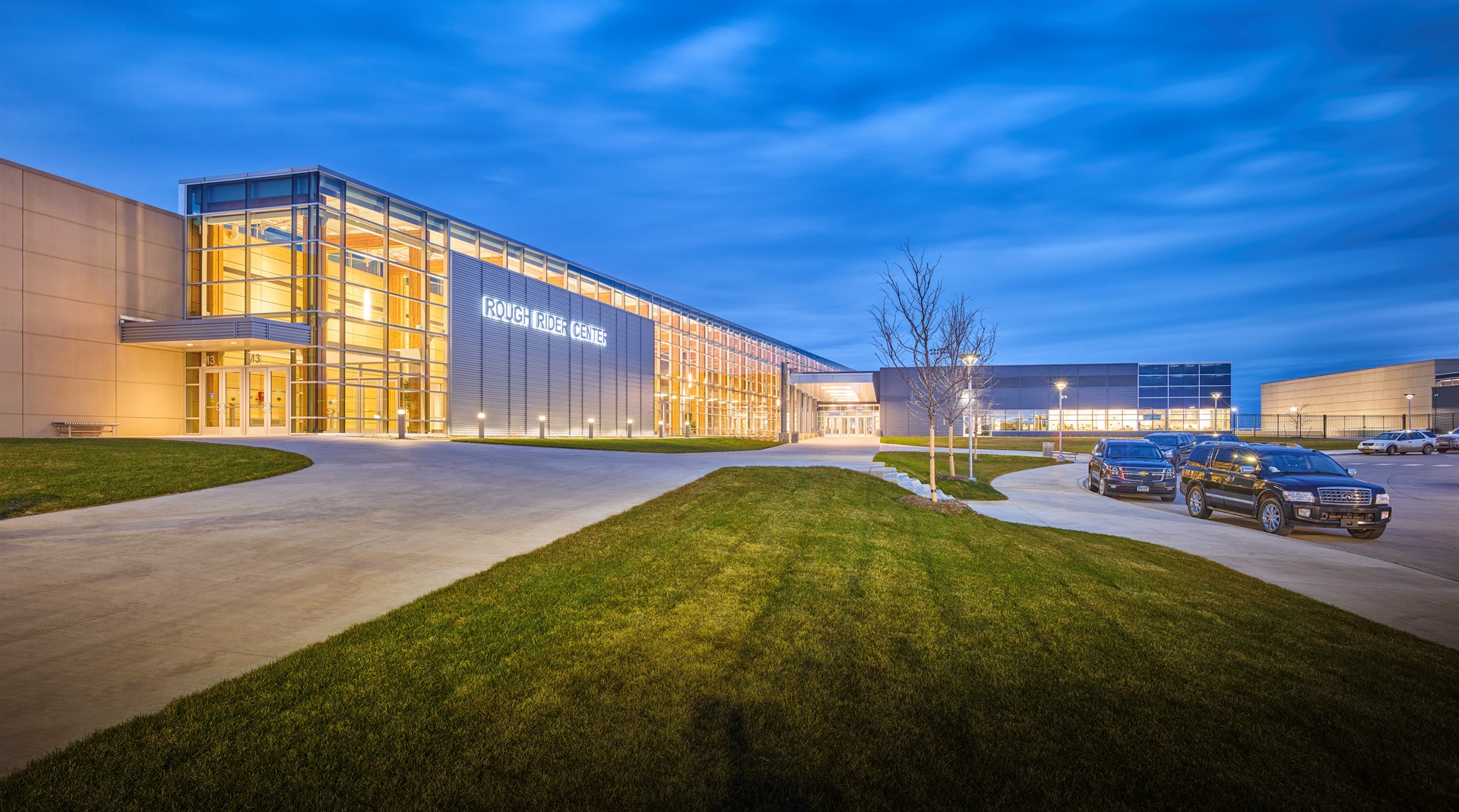 Event Coordinator
---
Job Title:  Event Coordinator
(Exempt) Salary:  $52,000 - $60,000 DOE
Benefit Package (Retirement, Health, Vision, Dental, Life Ins.)
Supervisor: Operations / Facility Manager

ESSENTIAL JOB DUTIES
• Responsible for organizing and coordinating events and personnel originating from and through the Rough Rider Center.
• Maintains master schedule of all events, activities and scheduling of center.
• Assist Managing Director as a liaison between Parks and Recreation and all user groups, renters and promotors when it pertains to events.

The following statements are intended to describe the general nature and level of work to be performed by the individual within this classification.  They are not to be considered an exhaustive or all-inclusive listing of the position's duties and tasks, as they may change or be adjusted, as situations require.

JOB DUTIES/TASKS
1. Event Coordination: 
a. Coordinates internal events, fundraisers, etc. which involves decision making input on external resources, managing event processes, coordinating meetings, preparing, monitoring and distributing event budgets. 
b. Liaises with Facility Manager/Managing Director, event Committees and any media relations on the development of media, marketing materials, announcements, photo opportunities and speech writing. 
c. Assists Managing Director in developing new events from concept to completion, ensuring they operate smoothly, efficiently, and generate maximum revenue and exposure. 
d. Working alongside Managing Director, Recreation Coordinators, and various event related committees as required. 
e. Provides input on strategies to ensure seamless transition between events and activities, working closely with Staff.
f. Responsible for all communications and networking in support of special events, and assists with development of new opportunities to build community awareness.
g. Responds to inquiries from the public about events, including assisting with media requests. 
2. Volunteer Coordination: 
a. Provides direction to volunteers for special event duties. 
b. Co-facilitates volunteer committees as required.
c. Provides volunteer coordination and recognition for special events. 

3. Administrative: 
a. Creates, prepares, and distributes supporting documents and marketing materials. 
b. Maintains Facility master schedule. 
c. Coordinates IT service, food service arrangements, menu planning, table set up, nametags and staffing.
d. Responsible for communications and marketing in support of special events. 
e. Coordinates production and distribution of print materials for Events/donor/sponsor/and participant's solicitations.  
f. Other related duties as required.


KNOWLEDGE REQUIRED BY THE POSITION
1. The ability to work well independently on several projects concurrently, and possess excellent communication, organizational and creative thinking skills. 
2. Experience in planning and implementing events including expertise in attracting sponsorships; proven track record in developing and implementing promotion plans; print production expertise associated with fundraising events.
3. Software proficiency in Microsoft Word, Excel, Power Point is required.
4. Extensive experience working with executive, donors and volunteers and managing, supervising and orientating people for events. 
5. Excellent written and oral interpersonal communication with marketing and communications skills; media relations experience is an asset.
6. Strong initiative and customer service orientation; volunteer management skills an asset.
7. Project Management, organizational and prioritizing skills; problem solving and organizational skills.
8. Attention to detail is imperative.
9. Demonstrated high energy level and flexibility, pleasant persona coupled with sound judgment; flexible, discreet and able to maintain confidential information, knowledge of correct protocol for specific situations. 
10. Experience and comfort with facilitation of committee meetings. 
11. Office administration experience. 


WORKING CONDITIONS
• The work is typically performed indoors, office setting, occasionally in the cold or inclement weather conditions.  The employee is expected to be self-motivating, and capable of dealing with high stress environments.  
• The work is typically performed while sitting, standing, stooping, walking, bending or crouching.  The employee occasionally lifts light and heavy objects, climbs ladders, and uses tools or equipment that require a moderate degree of dexterity.

MINIMUM QUALIFICATIONS
 Sufficient experience to understand the basic principles relevant to the major duties of the position.
 Current CPR Certification, or able to obtain within 6 months.
 Ability to work weeknights and weekends as needed.
 Ability to work with limited supervision.
 Ability to lift a minimum of 30 pounds or heavier lifting with other employees.
 Ability to effectively communicate verbally and in writing.
 Knowledge of operational policies, procedures, accepted standards and methods of the event coordination field.
 The knowledge and ability to manage multiple tasks.
 Possession of or ability to obtain (within 30 days) a valid driver's license issued by the State of North Dakota for the type of vehicles or equipment operated.
 Have essential physical and mental capabilities in the following: Interpersonal skills, memory, attention to detail, follow directions, comprehension, calculating, reading, writing, speaking, evaluating, mathematics, organizing and innovation.

Applications available online at:  www.roughridercenter.com
Submit application and resume: kyleer@roughridercenter.com  
Or mail:   Rough Rider Center, PO Box 1739, Watford City N. D. 58854
CLICK HERE FOR AN APPLICATION: https://dawaplatform.blob.core.windows.net/roughrider-file/Content%2FCareers%2Femployment_application.pdf