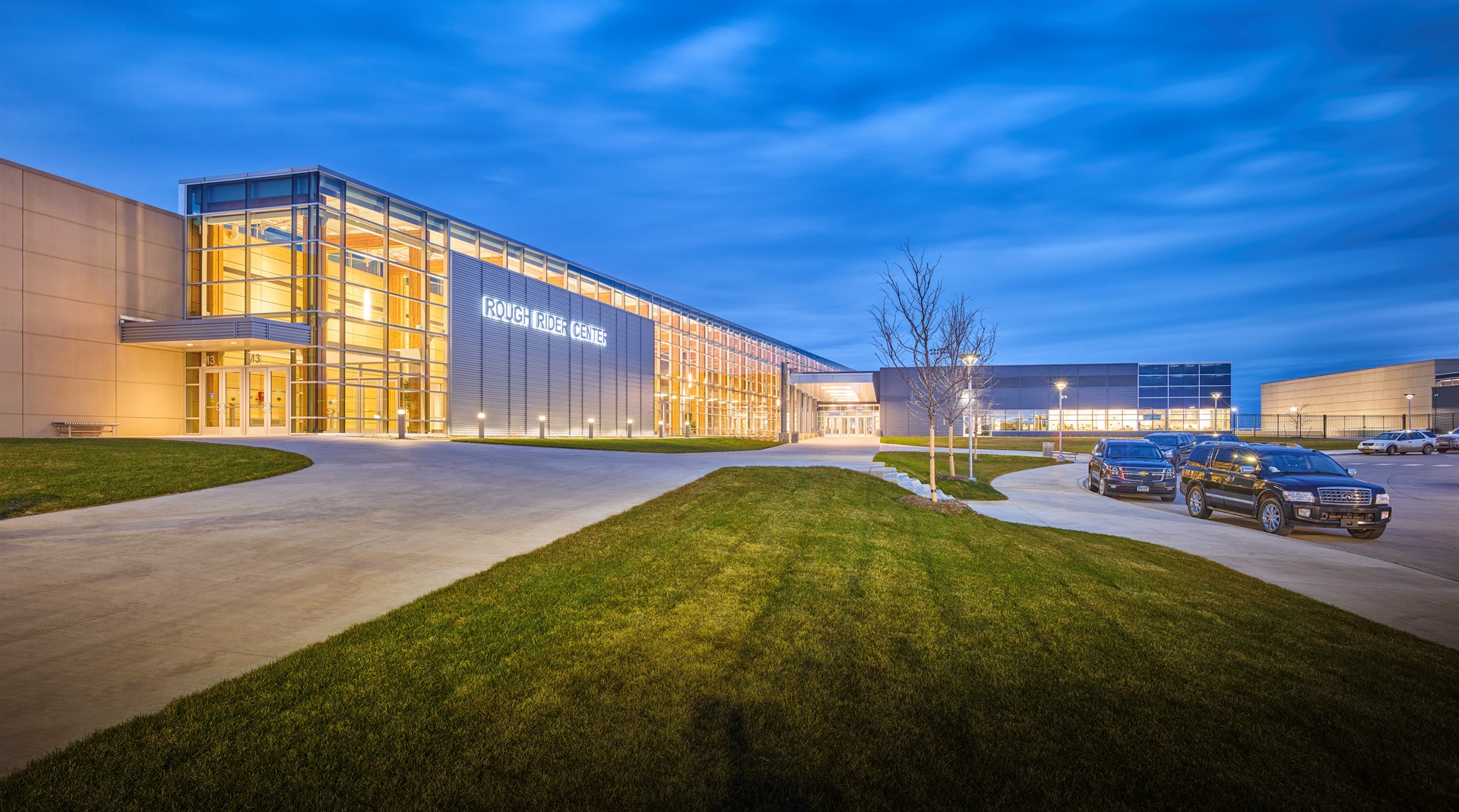 Custodian
---
Job Title: Custodian (Part-Time)
Department: Rough Rider Center
Status: Non-Exempt
Wage: DOE
Adjustments are determined annually by the Watford City Park Board.
Supervisor: Facility Manager



Essential Job Duties

Responsible for the cleanliness of the Rough Rider Center.

The following statements are intended to describe the general nature and level of work to be performed by the individual within this classification. They are not to be considered an exhaustive or all-inclusive listing of the position's duties and taks, as they may change or be adjusted as situations require.

Job Duties/Tasks

Provide a safe and clean facility for patrons.

 

Thoroughness and commitment to ensuring spaces are ready for the next day, including taking out trash, tidying, rearranging furniture, and wiping surfaces as needed.

Daily cleaning and sanitizing of all bathroom facilities, including toilets, sinks, and showers.

Restock necessary items (e.g., soap, paper products).

Cleaning of mirrors and windows.

Clean all areas after large events. All used areas will include the convention hall, arena, field house, hockey arenas, indoor pool area, all mezzanine areas, bleachers, football and baseball field, bleachers, bathrooms, locker rooms, etc.

General outdoor services and maintenance, such as sweeping entry areas, cleaning glass doors at entrances.

Sweeping and mopping of floors, as well as vacuuming carpets.

Areas should be maintained at a high level to meet expectations of our patrons.

Report all needed repairs to supervisor.

Able to operate hand and power tools.

Assist with the setup of facilities for meetings, classrooms, conferences, events, etc. as needed

Use and maintain assigned power equipment and hand tools; buffers, scrubbers, extractors, high pressure washers, etc.

Wash equipment; use ladders when required in work assignments.

Lock and unlock assigned buildings.

Follow instructions regarding the use of chemicals and all supplies. Use all chemicals and all supplies as directed.

Attend to emergencies when necessary.

Support and enforce all policies, safety regulations and guidelines, established by the Facility Manager/Watford City Park District.

Perform related duties as required.
Knowledge Required By The Position
Perform related duties as required.

Knowledge of custodial duties of facilities.

Skill in the operation and maintenance of assigned supplies, tools and equipment.
Guidelines
Include the Watford City Park District Policies and Procedures. These guidelines are generally clear and specific, but may require some interpretation in application.

Working Conditions

The work is typically performed indoors, occasionally outside in the cold or inclement weather conditions. The employee may be exposed to noise, dirt, dust, grease, irritating chemicals, and machinery with moving parts. The work may require the use of protective devices such as gloves, masks or goggles.

The work is typically performed while sitting, standing, stooping, walking, bending or crouching. The employee occasionally lifts light and heavy objects, climbs ladders, and uses tools or equipment that require a high degree of dexterity.
Minimum Qualifications
Must be 18 years old.

Sufficient experience to understand the basic principles relevant to the major duties of the position.

Current CPR Certification, or able to obtain within 6 months.

Ability to work weeknights and weekends as needed.

Ability to work with limited supervision.

Ability to lift a minimum of 30 pounds or heavier lifting with other employees.

Ability to effectively communicate verbally and in writing.

The knowledge and ability to manage multiple tasks.

Must have reliable transportation.

Have essential physical and mental capabilities in the following: Interpersonal skills, memory, attention to detail, follow directions, comprehension, calculating, reading, writing, speaking, evaluating, mathematics, organizing and innovation.